Readings for Lent and
Holy Week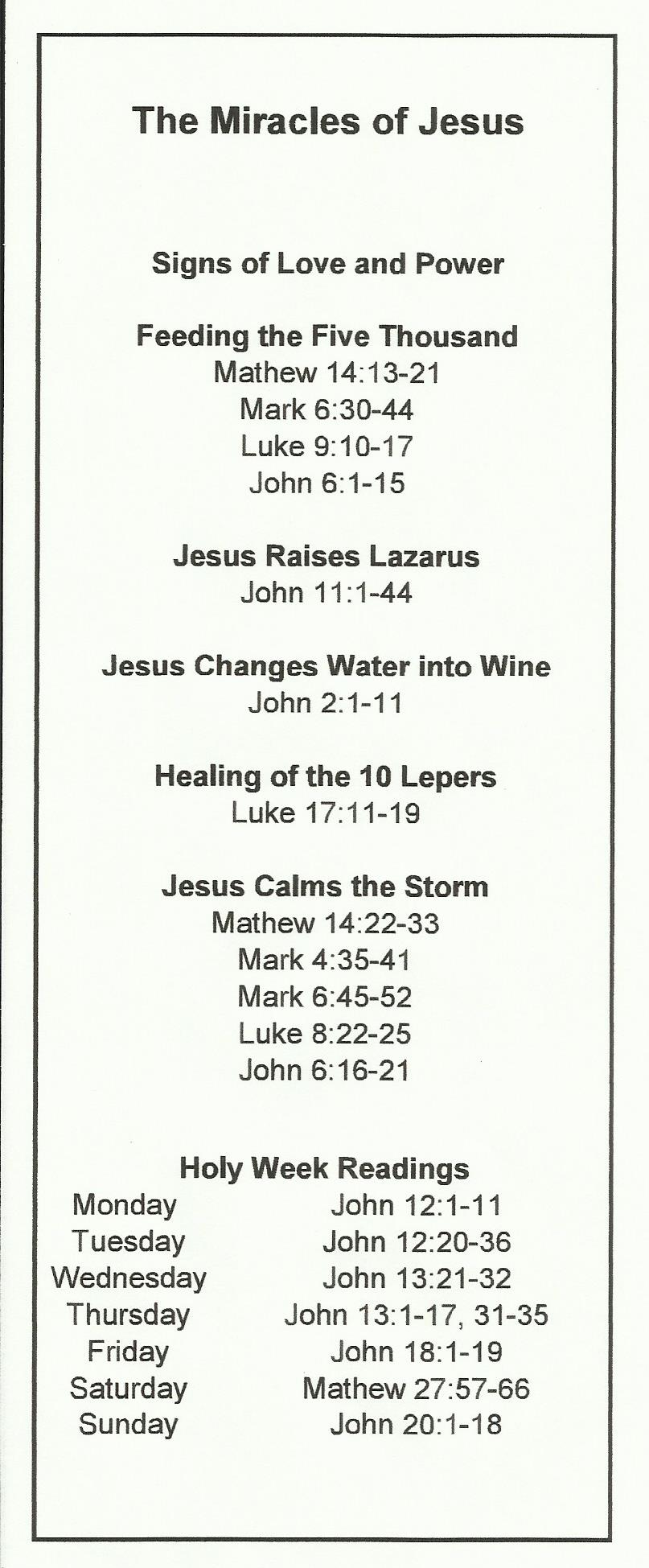 Scripture reading for the year


God is with us in all things
for strength - guidance
and for comfort
Below is our prayer list -
You may not know some of these folks -
or what their needs are -
but your prayers will
be heard and appreciated.


May God be with you this day
even though the day may be full of trials.
Your blessings will always
outnumber your sorrows
God is all around us
waiting for an opportunity to touch our lives
Be prepared - God will touch your life
in the most unsuspected moment.